Did the other parent take your child abroad without your consent? Did your child go abroad with the other parent with your consent but did not return home at the agreed time? Or did you take your child abroad and the other parent is now demanding the child's return? As a lawyer, I can help you with all this.
I specialize in legal assistance in the field of international child abduction. I will represent you in the court that deals with handles these abductions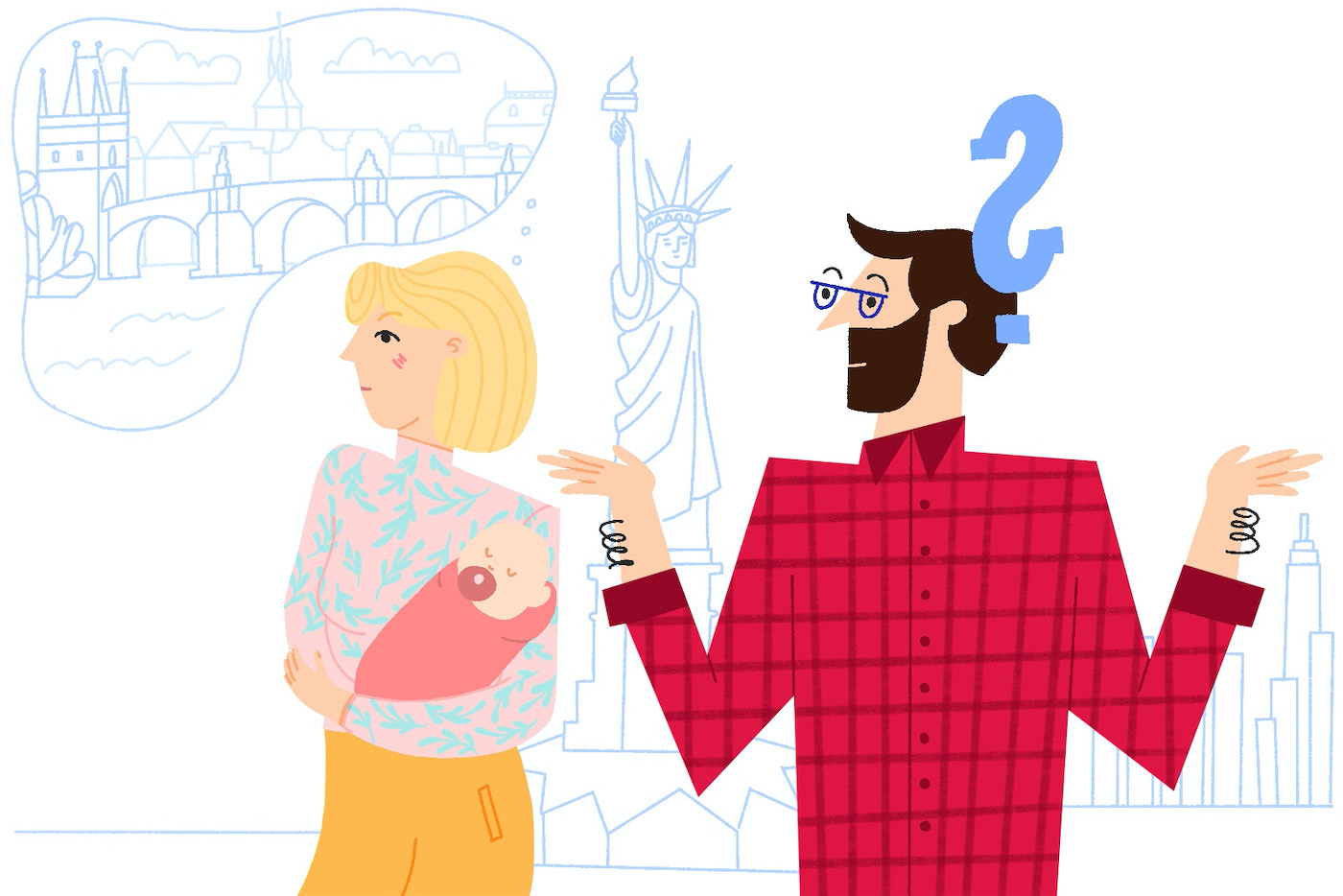 How I can help you
Within the bound of international parental child abduction I can help you in the following situations:
The other parent has taken your child abroad without arrangement and is not returning.
The other parent has taken your child abroad on holiday by arrangement but is not returning.
You have taken your child abroad and do not plan to return because you believe that there was a well-founded reason for the relocation of your child.
I provide legal assistance to parents in international parental abduction issues. I represent parents in the courts in the Czech Republic. As a visiting European lawyer, I also represent parents in courts in the Slovak Republic. The languages of negotiation are Czech, Slovak, English and German.
What is parental abduction and how do the courts approach it ?
Parental abduction is a situation where one parent takes a child to another country against the other parent's will or takes the child abroad with the other parent's consent (for example, for a holiday, vacation, visit) but does not return home with the child at the agreed time. These situations are dealt with by the Hague Convention on the Civil Aspects of International Child Abduction of 25 October 1980 to which the Czech Republic is also bound.
The Hague Convention aims at the prompt return of abducted children. On the other hand it also provides for exceptions when the court may decide not to return the child.
Courts dealing with international parental abduction are mainly interested in whether:
the child´s stay in the Czech Republic/Slovak Republic is the result of an agreement between both parents
both parents have parental responsibility
both parents exercised their parental responsibility before the child goes abroad
The issue of international child abduction
We have already provided legal assistance in international child abduction cases to parents from the following countries:
Australia, Canada, Cyprus, Czech Republic, France, Germany, Greece, Hungary, Ireland, Israel, Italy, Malta, Netherlands, Norway, Poland, Romania, Russian Federation, Slovakia, Spain, Sweden, Switzerland, Ukraine, United Kingdom of Great Britain and Northern Ireland, United States of America
Do you have a question? Fill in the form below or contact me by email or phone.